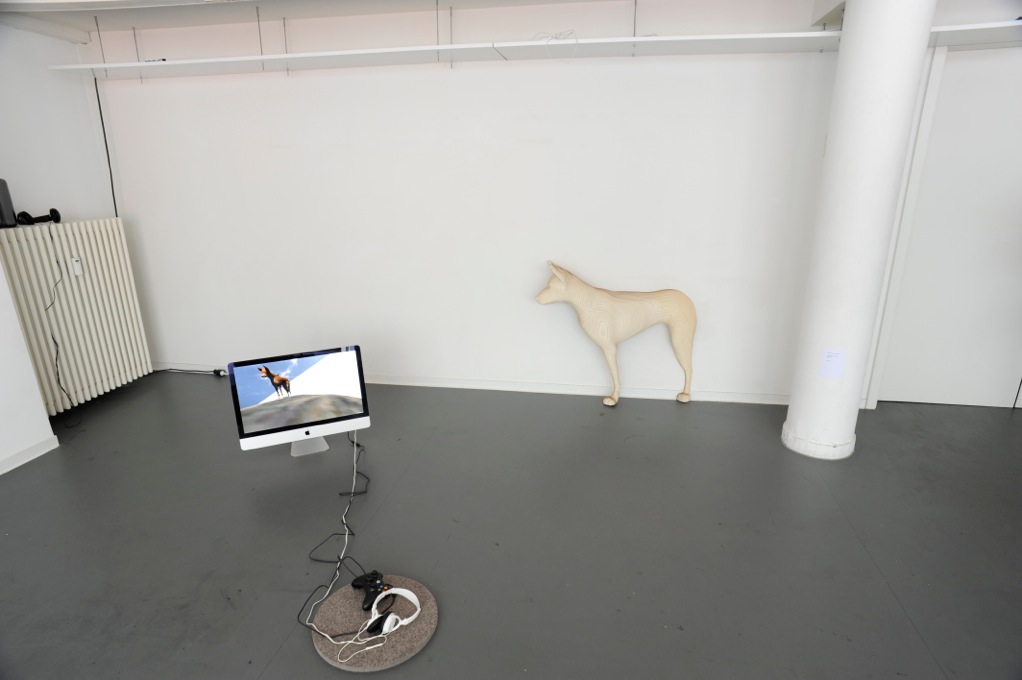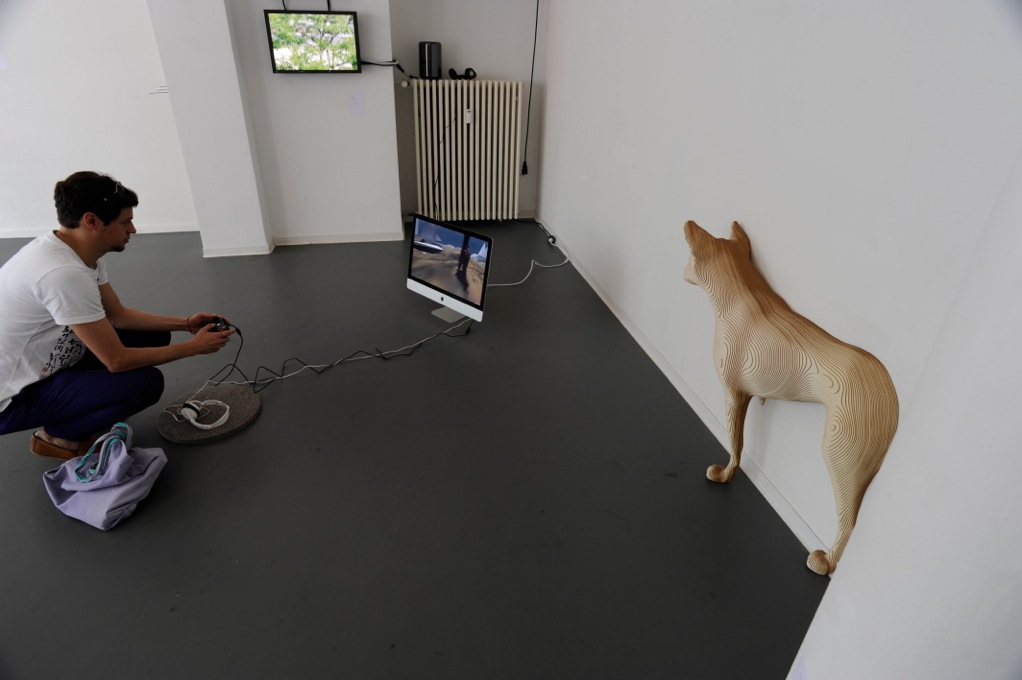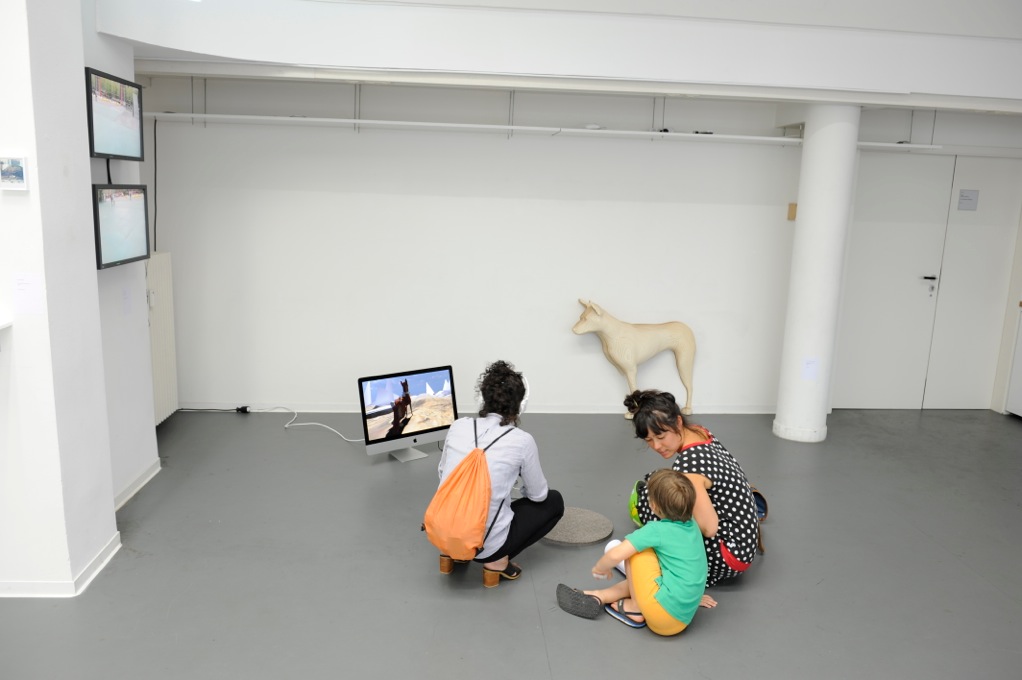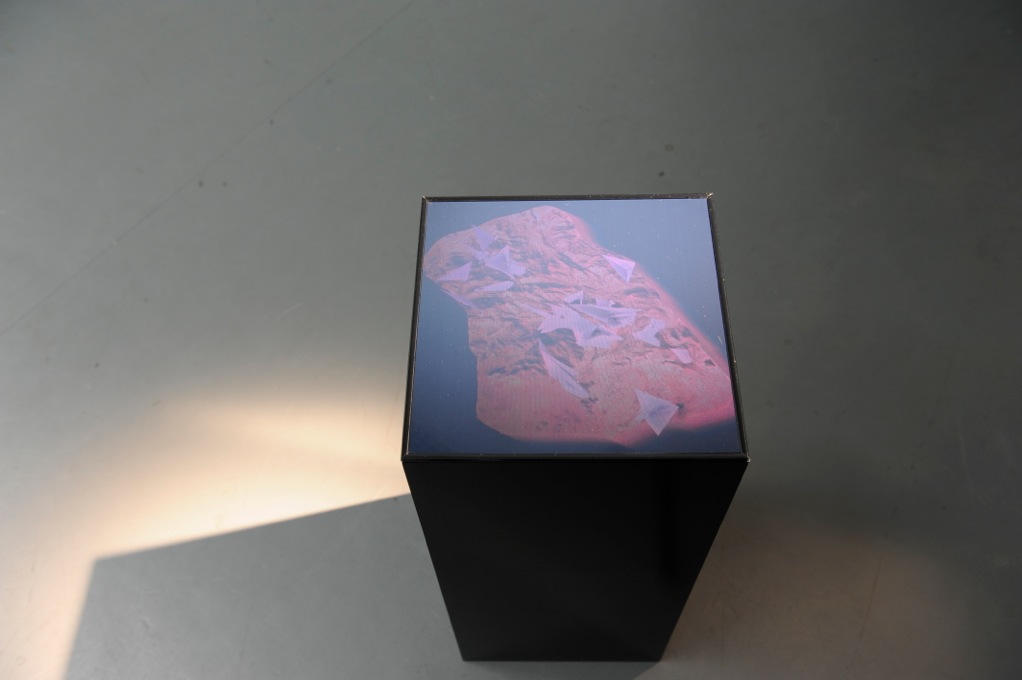 Reliquia de las disciplinas geográficas is an installation with a hologram, a sculpture from a dingo and a video game. It deals with the visualisation of fantastic worlds that are just possible on a digital sphere and tries to place them on a real and existing place.
Originally this project is based on the story "Del rigor en la ciencia" by Borges, the Argentinean writer. He describes a kingdom in which the art of the cartography was so spread that the scale of maps on paper got really close to the scale on real life; so the one from a province got as big as a regular city. The next generation of inhabitants decided not to take part in such a lunacy, so the existing maps were abandoned on the desert surrounding the city. They started to get damaged and fold, offering shelter to hobos and beasts of the desert of the west.
Based on this story I found myself on Google Earth, searching for the desert of the west were the ruins of this map could still get dusted. I produced this territory as a 3D terrain, which structure, standardize and constraint, is the product of a computer language. I tried to break this entity by modifying the digital code of the data with the poetic language from Borges' story, so I got transformations on the surface of the object, based on a misunderstanding between computer and writer. The computer just can not understand the poetic language smuggled into its real code, so in produces pyramids and folded structures that remind of this old abandoned map.
I made a hologram, that works for me as the ghost of an image, to present this imaginary poetic place in the room. Another element that completes the installation is a video game, to find yourself in this place and observe the animals that may live there.